Another cold week in January completed! To celebrate, we've put together some newly submitted Good Samaritan stories for you to enjoy. Today's batch comes from our ASHI affiliates. We'll hear from team MEDIC First Aid next week.
ASHI instructor Diana Morgan of the Anthony Morgan Training Center in Dry Ridge, Kentucky, wrote to us about Nancy Owens, who responded during an incident in Walton, KY. Nancy has some hero role models in her life already: both her husband and her ASHI instructor happen to be EMTs, and Nancy always said if she ever came across an emergency, she hoped those two would be with her because she herself would not know what to do.
She proved herself wrong on January 8, 2014.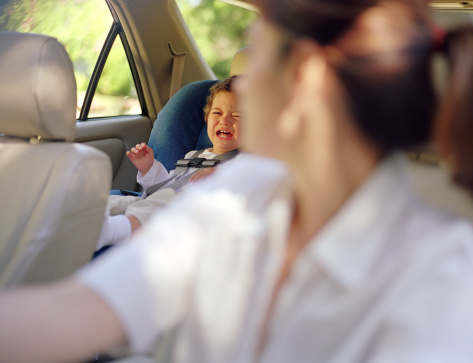 When out on the road on that Wednesday, Nancy saw the car in front of hers stop, the driver exit the vehicle and quickly jump into the back seat. She could see the woman was crying and yelling, so she stopped to assist.
The driver was a distraught mother whose toddler was choking. Nancy got into the car and got the little girl out of her car seat and administered abdominal thrusts. In Nancy's words, "Bless her heart, she started crying after spitting a Fruit Loop out. I kissed and hugged her. I was so glad to hear her cry. Her mommy calmed down and kept thanking me."
Diana points out that, "In training I told her that what to do comes to you without thinking. She now sees what I meant. Nancy is my Good Samaritan Nominee for 2014!"
It was quite a New Year's Eve day at a dentist's office in Cape Coral, Florida this year, where the staff had received ASHI training in the past. Angela Fariello writes to us that a patient with a known history of heart disease collapsed during his treatment that day. Fortunately, Dr. Dennis Dalton, DMD, and Dental Assistant Ryan Kozan were there and ready to respond.
Angela reports that, "[After] quick thinking on the part of our dental assistant [to alert] the doctor, the two together performed assessment, chest compressions, and the AED steps needed to revive the patient. EMS was there in a flash thanks to the desk staff alerting 911 promptly. I was particularly impressed how their clear thinking and implementing the steps we practiced proved successful....life-saving!"
Now, maybe we should have saved this one for Valentine's Day, but we couldn't wait to share a heartfelt tribute from husband to wife submitted by ASHI instructor Shawn Steinschreiber of Monkey Fist Training Company in Amanda, Ohio. Shawn explains that his wife, Adwena Steinschreiber, had the chance to use her CPR skills last year.
The Steinschreibers are Advanced EMTs, and Adwena got a call regarding an unresponsive female. Upon arrival, they quickly began CPR and a shock was administered from an AED. Paramedics arrived and added medications and an I.V. to the response effort before taking the patient to the hospital. Sadly, as is too often the case, the patient passed away three days later. Yet that immediate intervention of CPR and defibrillation allowed the patient those extra days and we join Shawn in saying thank you to Adwena for her assistance.
Before you head off to get started on your weekend plans, take a moment to submit any of YOUR Good Sam students, friends, neighbors, or co-workers by clicking the button below.