By guest blogger Bill Rowe, Director of Content Development, Emergency Care
We're all familiar with Murphy's Law: anything that could go wrong, will go wrong.
Prevention is a great concept, but it does not take away the need to be ready for what will go wrong. In the world of first aid and emergency care, being prepared is essential in improving outcomes. Readiness requires the right tools.
Like a quickly accessible box full of useful things to help treat injured and ill people…
According to the medical supply company Johnson & Johnson, Robert Wood Johnson, the founder of the company, was on a train headed to Colorado for a vacation in early 1888 when he began a conversation with another passenger. This passenger happened to be the chief surgeon for the railroad and he related to Johnson the difficulty of getting injured railroad workers quickly to medical help.
As a result of this conversation, Johnson quickly conceived the idea of packaging sterile gauzes, bandages, and dressings in protective metal boxes that could be stored much closer to where the injuries were occurring. Injuries could be treated and stabilized immediately, prior to reaching more comprehensive care.
And so… the modern first aid kit was born…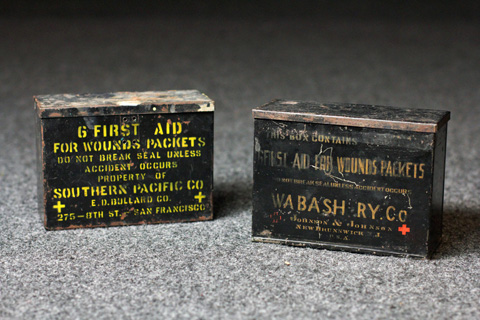 Railroad first aid kits, c. 1890 - c. 1910.
Many early kits came with visual flair including dynamic colors, designs, and printing.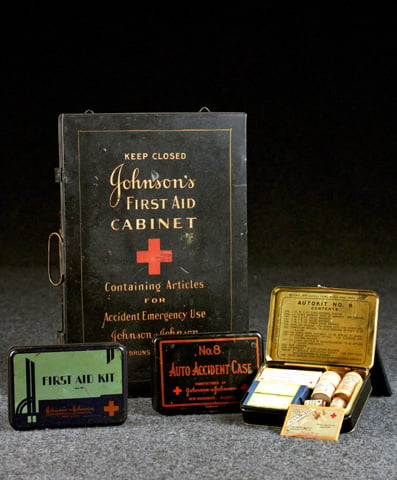 Early Johnson and Johnson first aid kits, c. 1915 – c. 1930
Some kits were created in association with organizations or connected to a unique purpose, c. 1920 – c. 1935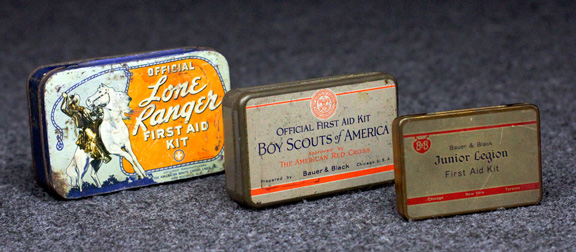 Other kits had unique design features to address certain circumstances or to create competitive advantages.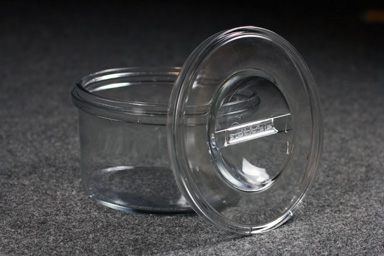 Glass National Affiliated Safety Organizations (NASO) Jar
designed for cleanliness and visibility, c. 1917.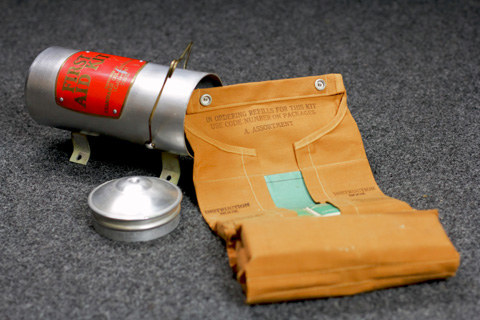 Aluminum tube kit designed by Standard Oil Co., c. 1924.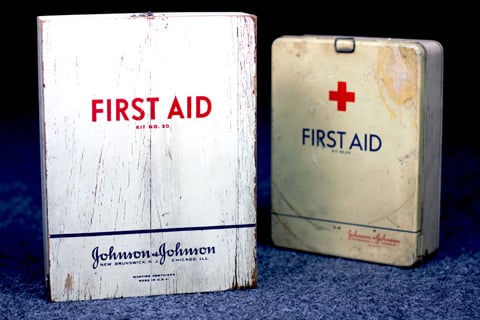 With the modernization of packaging came an alternative to the traditional loose packaging of materials…unit packaging in small cardboard boxes of consistent size.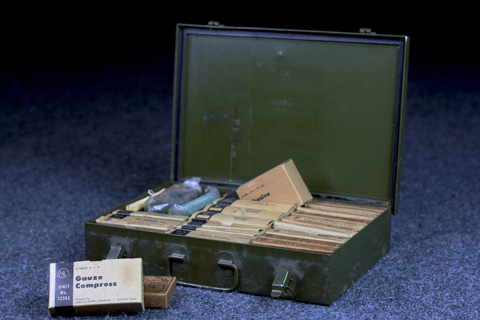 Bell Telephone Co. disaster kit with unit packaging, c. 1955.
Kits today are a lot less formal and more generic, but Robert Wood Johnson's concept of first aid supplies that are clean, protected, and nearby remains the same.
Hope you enjoyed this journey through time.
In your car, in your store room at work, in your emergency evacuation kit: these are great places to keep a first aid kit. But are you ready to respond when you're in the great outdoors and miles away from EMS? Check out our infographic for some tips on what to pack in your wilderness first aid kit. Click the button below to download your copy: